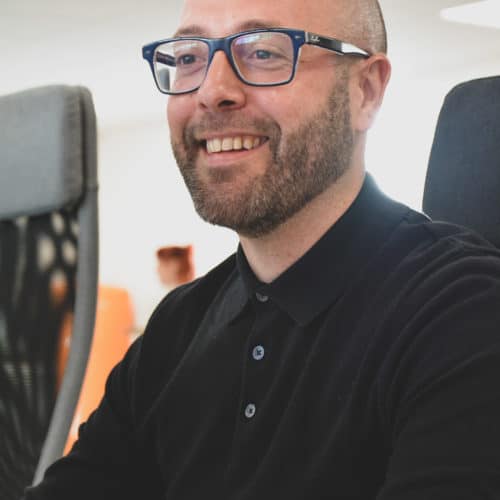 "Why do we continue to work with The Typeface Group? We get leads and referrals from social channels which they manage,  they help us with SEO and content marketing which helps us to get noticed.  We get amazing feedback on our email content, and our subscriber list is growing! We love working with them because they help us to create and implement our marketing strategy. They make it easy for busy people."
Simon Drury – Co-founder Swagpack™
Swagpack™ are an award-winning provider of branded employee and client merchandise boxes. They provide those perfect pick-me-ups, new starter packs and 'Thank You' boxes that go a long way to showing a company's appreciation for those that deserve recognition. 
Supplying big brands such as Nespresso and Adobe, they needed a flexible marketing team to take the reigns to make sure their online presence matched the high quality and standard of their products. This included overhauling their;
Social media updates & graphics
Content planning & optimised blog writing
Case study creation with download
Email templates & creating regular newsletter email
Photography
Website consultation
Marketing planning, strategy & consultation
Having an expert marketing team to outsource to has meant SwagPack™ could focus their attention on their fast-growing business. 
Want to know how we can support your business growth by becoming your marketing partner? Simply get in touch.
Do you need a team to assist with your marketing communications? From stakeholder comms to newsletters, online content and thought-leadership pieces,  there's certainly a lot to cover. A flexi-extension of your team to ease that burden sounds pretty good right now, doesn't it?